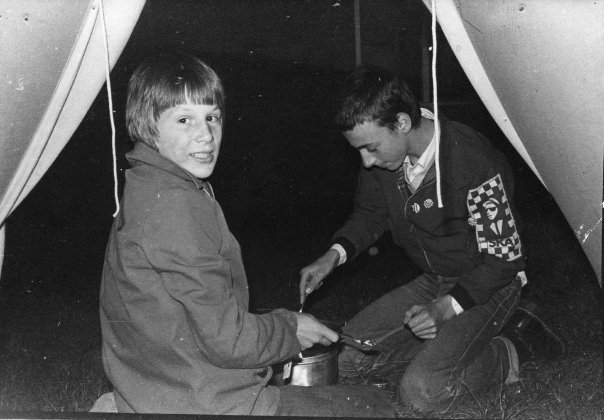 Harrington decades of cool
When, it comes to the Harrington Jacket, I feel a sense of pride. I am from the North West of England. I was born in Salford and was brought up in Greater Manchester. For those that don't know – the versatile and simply smart casual jacket originated in the form as we know it, in Manchester, the metropolis that was at the centre of England's textile industry and had been, since the industrial revolution.
I mean, if you look at the Twentieth century, and if you had to pick out one British-designed garment that has transcended numerous decades, and had earned its right as a favourite amongst sportsmen and Hollywood greats alike, and infiltrated its way into the wardrobe of fringe subcultures, the Harrington jacket, simply stands taller than any other.
It is impossible not to talk about the Harrington jacket and not begin by paying homage to its originators of the style of this classic and extremely wearable garment, Baracuta.
Baracuta was founded in 1937 by James and Isaac Miller in Manchester, they "designed the G9 (The G stands for Golf) when they set out to create a functional rainproof jacket for the English modern working man,"
The company is inextricably linked to the Harrington jacket. In the same year, it was founded, the brand released the iconic G9, which then only became known as the 'Harrington' after the rise of US TV soap opera Peyton Place, in which a character – Rodney Harrington played by Ryan O'Neal – would often wear the style.
John Simons, the purveyor of American classic styles is considered to be the most influential man in Britain with regards to Ivy Style, and quality garments plays a part in this tale of the Harrington jacket. As aforementioned, there was a character in Peyton Place played by Ryan O'Neal called Rodney Harrington. Legend has it, that Simons would handwrite cards to go in the window next to the garments on show. He would write for example "The Rodney Harrington Jacket" when displaying a Baracuta G9 in his shop window. After doing this a few times the writing of the name was shortened simply to "The Harrington"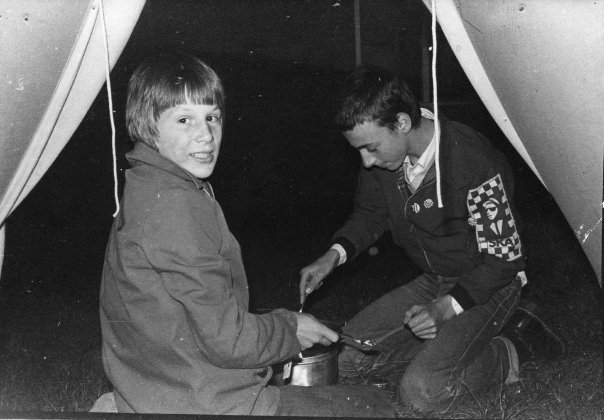 The Harrington jacket's original purpose was to be worn in the great outdoors. Traditionally, its shell is a water-repellent poly-cotton blend with an umbrella-inspired vent on the back to aid the run-off of rainwater so one's trousers don't get wet. There are also two slanted flap pockets with concealed buttons and an elasticated waistband and cuffs to keep you dry. The collar is a double-button, stand-up, Mandarin-esque collar which can be snapped shut to stop the incoming rain. There is also a central fastening zip. Overall, it's incredibly lightweight, yet its signature element is the tartan lining of Lord Lovat, a British commando and chief of the Fraser Clan, who gave Baracuta's founding brothers permission to use his family's colours in 1938. Since then, this has remained an unchanged feature on Baracuta Harringtons. Why? Because according to Paul Harvey, a designer at Baracuta, "firstly it must be simple and not follow fashion. Secondly, proportions and balance are vital to such a simple design. Thirdly, it has to feel right. The simplicity of the jacket asks nothing of you and that means you feel totally comfortable wearing it."
It's a simple design and the look has been worn by many that have become style icons. Movie and music legends alike have been known to wear Harrington jackets. It's no surprise that stylists from many different backgrounds have gravitated towards wearing a G9, or more recently Harrington jackets that have been manufactured by other manufacturers. For it is a testament to this garment that it has been copied widely, as its influence is such that it is the epitome of cool. When you see James Dean, Elvis Presley, Frank Sinatra, and the King of Cool Steve McQueen wearing a Baracuta, it makes you want to buy into that coolness. When you see the Mods, Skinheads, Britpoppers and indie artists looking cool in Harrington's you acknowledge that sense of style for an easy to wear, sharp and understated look.
From cheaper ones to ones that are much more expensive. They are in various different fabrics. I have three Baracuta's. One is in the traditional water repellent fabric, one that is in Chambray cotton, and another is a rare lightweight summer one, that is in red polyester and has a mesh Fraser tartan lining. I also have a Harrington style jacket by Two Stoned, that has the legend "The Two Stoned Rodney Harrington Style Jacket" on the label, and had been purposefully aged to look vintage and has several "Northern Soul" patches on it. I have a vintage US college version of a Harrington made by Haband of Patterson, New Jersey which is more like the Baracuta G4, and a black Leather G9 style Harrington I wear in the autumn and winter that is made by Charles Caine.
Harrington's are functional, comfortable, and timeless. The functionality is what appeals to most men, and the knowledge that when you slip one on, you instantly join that roll call of the cool. Of course – Harrington's look great on women also. As when the fairer sex chooses to wear masculine clothing to subvert style norms, so they choose items that men have looked up to and admired. In affect reaffirming that they too can join that roll call, and show that they also like the functionality, comfort, and design that has a history that is broad, long and full of cultural identity.
Harrington's are here to stay for it is the jacket that is made for both work and play.