British punk singer Peter Bywaters 'deported from America for impersonating Donald Trump'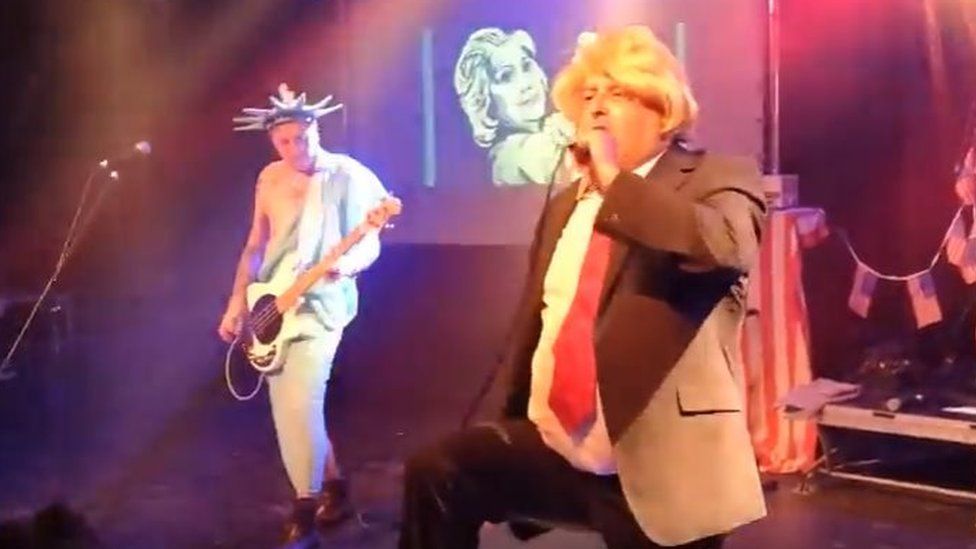 A British punk singer says he was deported from the US because he once impersonated Donald Trump on stage.
Peter Bywaters, of Peter & The Test Tube Babies, claims he was detained when he flew in for a festival.
He said he was interrogated for six hours by border control staff and shown photos of himself dressed up as Donald Trump on tour in Germany last year.
However according to the BBC, US Customs and Border Protection officials claim he was deported for having the wrong visa.
In a statement to EW, spokesman Jaime Ruiz said: "The claim that he was refused entry to the United States because he mocked the president of the United States, that is absolutely not true.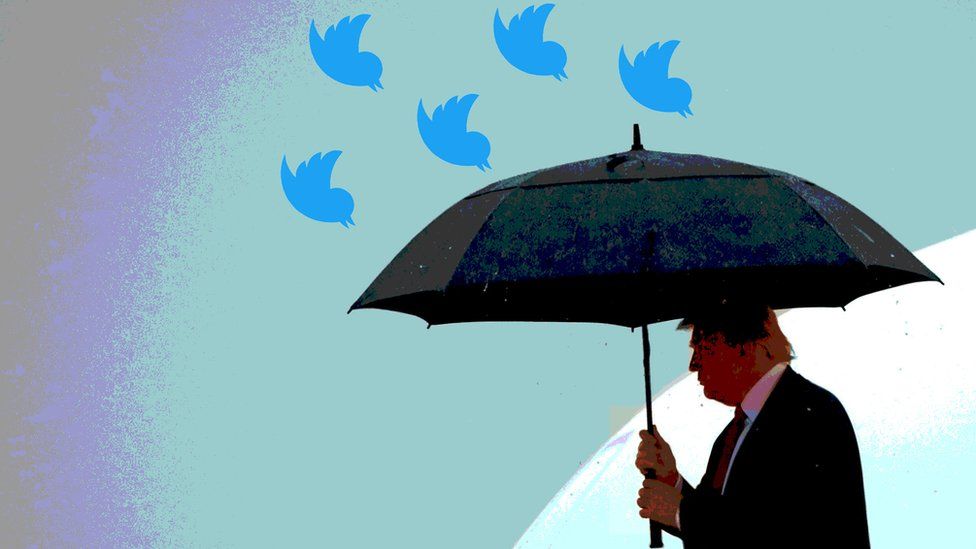 Trump tweets come back to haunt him
"That is false. The reason he was denied entry was because he came with the wrong visa."
After being questioned by customs and border staff in San Francisco, Peter Bywaters claims says he had his phone and passport confiscated, had a DNA swab taken, was photographed and had to make an official statement before being escorted to a plane bound for London.
He told the website Team Rock: "I had only been there 30 seconds when the border control guard swung his screen round and said, 'Is this you?'."
"There in full view was a video from last year's German tour with me dressed as Donald Trump smoking a fake joint.
"From there it all went downhill. Six hours later I was forcibly escorted to my seat on the plane."
He was refused alcohol on the 11-hour United Airlines flight back to the UK and only had his mobile and passport returned when he'd landed.
"I expect to still be the singer of Peter & The Test Tube Babies by the end of the year," he said.
"Will Trump still be president by the end of the summer? A US tour or festival will never, ever happen again."
The rest of Peter & The Test Tube Babies performed at the Punk Invasion Festival in Orange County, California, with the help of several guest singers on Saturday – including Joey Bondage from Narcoleptic Youth, Ron Conflict from Lower Class Brats, Gabe Zander from Oi Scouts and Mike Blank from Blank 77.
The band, who formed in 1978 in East Sussex, release their new album in September.
Peter and the Test Tube Babies are one of the most popular UK based Punk bands worldwide, have performed constantly since the early 1980's gaining a global following. As a good friend of us at subcultz we find it very hard to believe that Peter would risk having the wrong visa for USA. The band perform across the globe regularly , and are well versed in the legalities involved in performing in USA. And the fact the rest of the band were allowed entry on the same visa, also backs up Peters story. He is not the first musician to have had the customs in USA flash up internet profiles of travelling musicians.
Punk rock and British live music brings a huge boost to UK economy from tourism and music export, if Donald Trump feels he can curtail artistic expression and satire through his own vanity, this is a step into Americas murky past of the 1950's McCarthyism anti communist witch hunts, its even reported that Adolf Hitlers attitude toward Charlie Chaplin was one of secret humor.