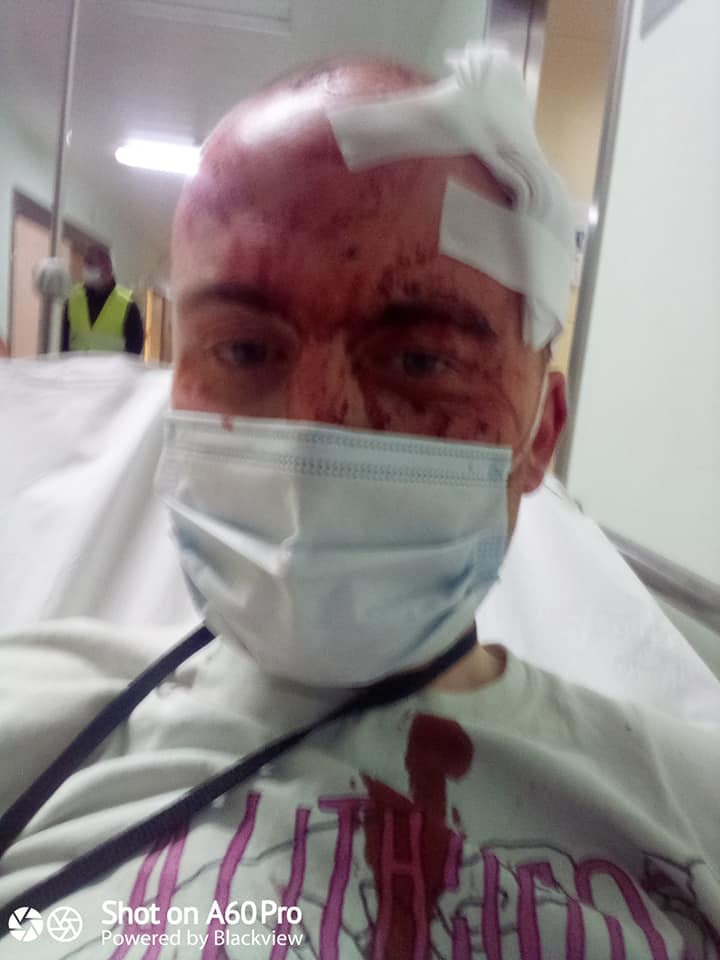 Lead singer and Bass player of Mister Lizard. My very good friend and best friend of my sons was bashed by 5 guys with knuckle dusters last night in Berlin in Friedrichshain area. Completely Unprovoked attack other than him being a punk, and them casuals. He is a Northern Irish Punk, who cant speak German, and one of the nicest people I know
Adam was out with a few friends, when he was approached by an aggressive German who seemed to have a problem with Adams appearance, but not understanding the verbal confrontation Adam tried to communicate, but was then set upon by another four attackers armed with Knuckledusters
"We left a bar and walked around the corner and a guy started shouting at us but we ignored them, then he ran up to us and I turned around and that's when his friend hit me with the knuckleduster, screaming Antifa scum. His associates then joined in fully armed in an unprovoked ferocious attack, leaving Adam unconscious with severe head wounds.
Adam is the singer and bass player with his band Mister Lizard and has only recently moved to Berlin to play in the active Punk music scene of the city. Also a lighting tech for bands that include Slipknot. He has no political ties, but was wearing a small crossed out swastika badge on his hat, very commonly worn by punks ever since the 1970's.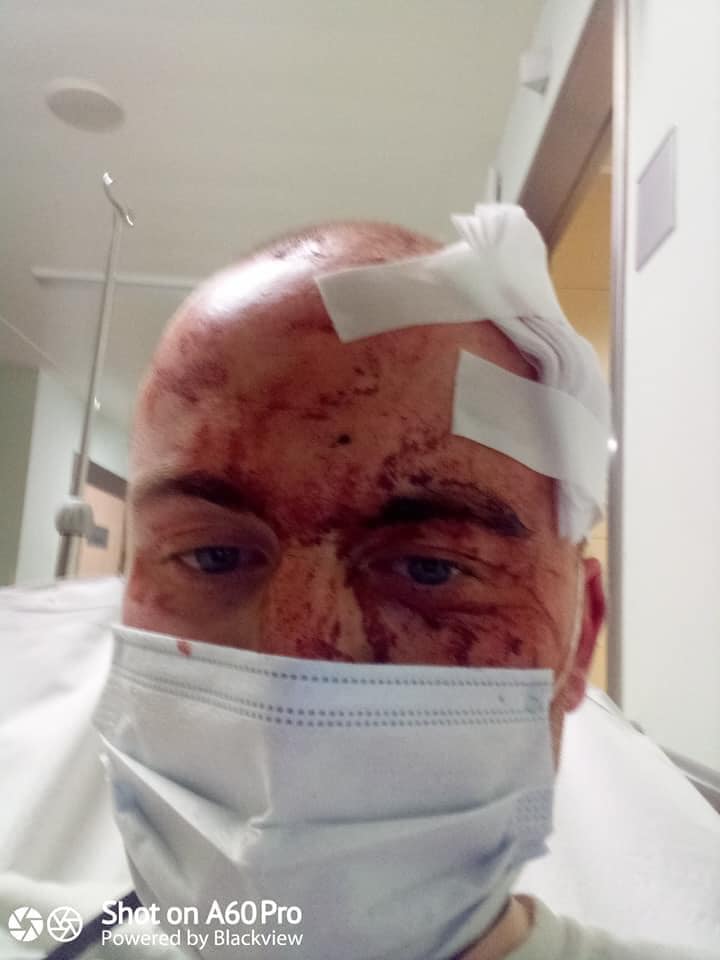 Berlin Police were called but were not interested in persuing any form of investigation. However we are appealing to anyone with information to contact us. This is an attack once again on our subculture. Most young people that get involved in subculture will at some point come up against bigotry and abuse, sometimes turning violent like the tragic case of Sophie Lancaster killed for being a Goth.