Musicians hit by 'management scam'
By Guy Lynn and George GreenwoodBBC News
29 March 2018

More information added by subcultz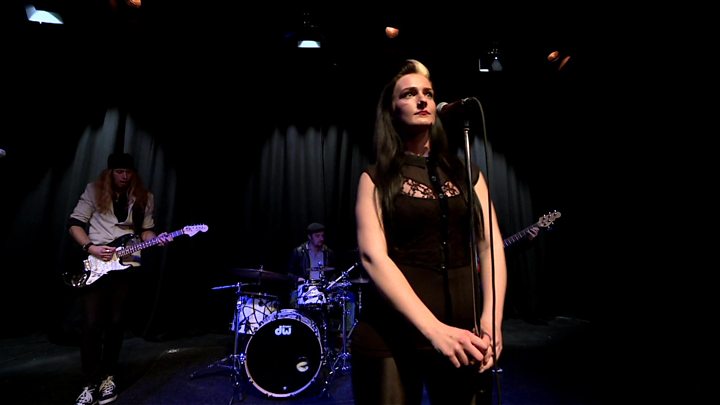 A music company "scam" has left artists thousands of pounds out of pocket, with one singer saying she now faces being made homeless because of her losses.
In an apparent fraud, management firm Band Management Universal (BMU) charged up to £4,000 for services and continued to sign clients despite having numerous complaints about not meeting promises.
Head of the Musicians' Union Horace Trubridge called it the worst scam he had seen in the past 20 years.
BMU could not be reached for comment.
The company, registered in Farringdon, London, has shut its website and email accounts and cancelled its phones.
'Hate campaign'
Singer Sarah Kaloczi said she paid £2,000 to BMU for a contract that was supposed to include music production, marketing, gigs and tours, as well as help to secure a recording contract.
The company failed to deliver these services or refund her money and she now faces being evicted from her flat.
"They took everything I had put my heart and soul into and just shattered it into pieces," she said.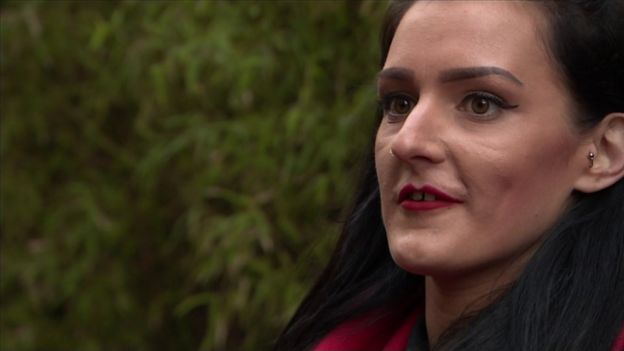 She claims she suffered a "hate campaign" after she spoke out.
She received abusive messages attacking her looks and mental health, and received a number of targeted negative reviews after complaining about the company online.
Ms Kaloczi has been signed off work for 18 months with anxiety, depression and panic attacks, lost her job and could not bring herself to perform for a year afterwards.
"At 27, I don't want to have to keep falling on my dad. I just want to make him proud, look after him for a change," she said.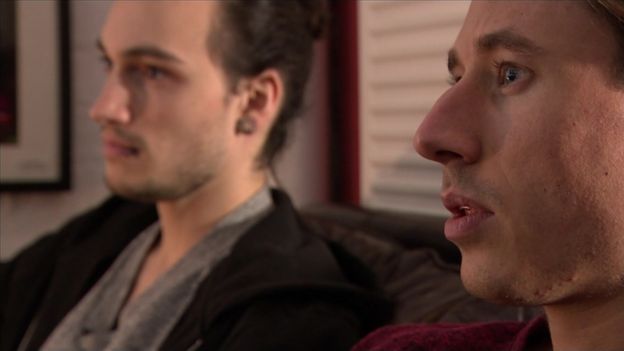 The BBC spoke to more than 20 artists telling a similar story, but the true number affected could be much higher.
Some said they got limited services from BMU, such as photography or studio sessions, while others received nothing.
Over time the company became harder and harder for artists to reach. BMU also failed to pay some contractors.
Artists said the apparent head of BMU, known to them as Matthias, would spend hours on the phone talking to them about his plans for their careers, but they never met him in person and suspected he used a false name.
They said they did meet some BMU representatives, but claimed the people seemed to have been hired in for the meetings.
'Burned' money
Dutch singer Jasper Roelofsen said Matthias pressured him to pay, bombarding him and his band at the time, Counting Wolves, with messages promising them the chance to work with well-known artists.
Mr Roelofsen said Matthias told him "the quicker you get the money to me, the quicker we can get started".
The band never received the promised services and lost £3,840.
"We could have used that money to do something useful for our careers, but instead we burned it."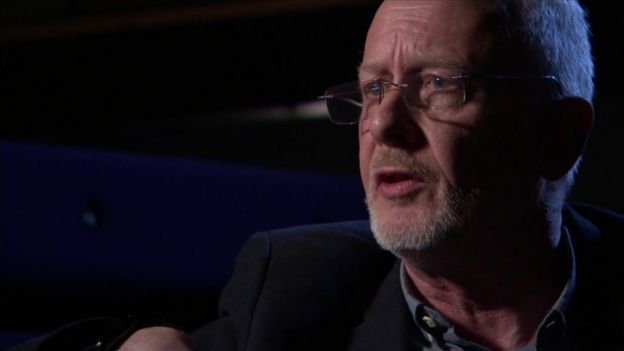 Mr Trubridge described BMU as the worst example of music fraud he had seen in the past 20 years.
"Oh, it is a scam, definitely. There's no doubt about it," he said.
"As soon as we hear that an artist has been asked to put their hand in their own pocket by a management company, big alarm bells start to ring."
He said paying management companies for services was widely seen as unethical in the industry, though was not uncommon.
Bought to our attention in around 2015 is Inspired Artists Agency Touring
Another 'Agent' very active in the Brighton area is run by a guy called Ben Hylands, called Inspired artists, using exactly the same tactics as BMU. Often preying on BIMM student bands, and foreign acts wishing to tour the UK. A representative will show up at a gig and tell the young band how they have potential, and arrange a meeting in a cafe with the 'Agent'. And for a staggered fee in excess of £2000 he will launch a PR campaign, which turns out to consist of a few blog websites and internet radio stations. The website will be shown to the new act, showing a few established artists, which are funded by the scam money, to unaware artists. A tour of UK venues, which if the band does get a booking, it will be a non paying show, or door split, sometimes at the other end of the country, with bands paying the same scam agent, to an empty room. For this you will pay Ben Hylands another £25 plus your own travel and all other out of pocket expenses. The more the band pays, the higher their headline status. None of the young bands will appear on the website, until their 'profiles' are built, so these bands have no reference to the other bands , to ask about experiences
The sales pitch used, is that after the £2000+ is paid the band will get to play The Great Escape Festival in Brighton, which in fact is the 'Alternative Escape' a local bar hired from the Great Escape Festival designed for independant promoters and companies to showcase their acts, which is sold to anyone with £500 spare. These scam agents, will do just about very minimum to uphold the contract, staying just within the law, consisting of a mail out to venues, magazines and blogs. The non paid tour, The festival. showcasing 16 bands in a day. £32000!!! Not a bad days work
when one young band was cancelled on route to a venue in Tunbridge Wells we looked into it. The band were told they were off the bill because their music did not fit with the Inspired Artists headline act, which was a boy band paying several £1000's by a wealthy banker father. The following night was to be the Nottingham Rock City, the young band noticing they weren't on any posters or event information from the venue, when we called them, no such booking had taken place. We contacted Tunbridge Wells venue The Forum, who told us Inspired artists had bombarded them with offers of free, non paid bands to be added to any event as opening acts, after our discussion they told us they would no longer be dealing with this agent.
When we approached Ben Hylands on he phone he became aggressive and using the words 'You dont know who i am',then blaming his work placement unpaid student staff, refused to meet or refund the young band. We then contacted the MU who told us that unless the young acts are members of the union, there was nothing they would do, other than take note of this agent.
Its about time the law is extended for the minimum wage to apply to musicians and the entertainment industry overall. Lottery and Government arts funding into grass roots music, protection and licencing on live venues, which over the years attrtacts £billions into the UK economy.
If you have more information about this or other stories you would like BBC London to investigate, you can email in confidence: investigationsbbclondon@bbc.co.uk