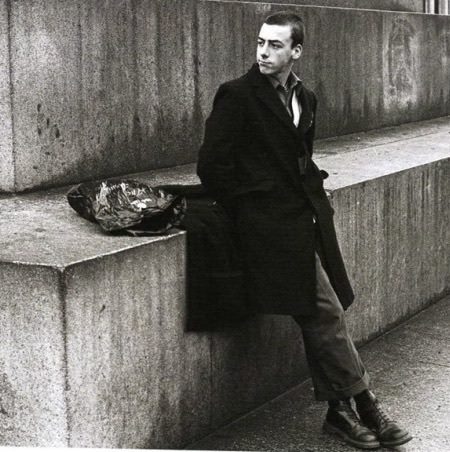 The hero of Winter dressing will always be the overcoat. Warm, luxurious and thoroughly practical, a beautifully tailored overcoat gives any wearer an air of stature and style.
What is an overcoat? Not to be confused with a topcoat, an overcoat is a tailored coat which is traditionally knee-length or longer. Made from a warm, heavyweight cloth, such as wool or a wool/cashmere blend, they can be either single or double-breasted. They usually feature a single rear vent.
The overcoat has been a key part of a gentleman's wardrobe since it was invented in the late 18th century. They were often worn as formalwear to represent the wearer's social status or as part of their uniform, both professional and military. The style of the overcoat hasn't changed much since then, apart from some very subtle changes made according to whatever the trends are at the time.
It was, for instance, very fashionable during the Regency period to wear form-fitting clothes, subsequently, the overcoats of the time were worn closely fitted to the body; usually double-breasted in style, with waist seams and a flared skirt. As the popularity of the overcoat grew and it became available to the working classes, the silhouette became looser, so as to accommodate their lifestyle.
There are several styles of overcoat, all variations similar but subtlety different.
The first I draw attention to is the Chesterfield. It became fashionable in the 19th century. It is said that the Earl of Chesterfield had this style of coat made by his tailor. But, whether he is actually the creator of the Chesterfield is debatable, purely because the similarity of it to other coats. The coat is available both in single-breasted and double-breasted. Quite often made in a woollen cloth with a herringbone pattern. It usually has a fly front and is knee-length or slightly longer. Some will have slanted flap pockets like a hacking jacket, including possibly a ticket pocket, and a welt pocket on the chest.
Another style is one that is not mentioned a great deal these days and owes it's look and use to the Military. Called the British Warm, this coat is made of thick Melton wool like the Pea Coat. It has epaulettes and is double-breasted. Usually two flap pockets, and no ticket pocket. There is also a variant of this coat that usually comes in Cashmere. This one is usually longer and is similar in style to the Trench Coats that officers wore in WW1.
Next, we come to another variant, and that is one called The Covert. This coat is quite similar in style to The Chesterfield. It is slim-fitting, sits above the knee, and although has features in common with the Chesterfield, such as a fly front, the same pockets, such as the three flap pockets, and a chest welt pocket, and the inclusion of a velvet collar. It is the twill fabric, and the fact it can be worn all year round makes it popular. Originally it was a hunting or riding coat. On the inside of it, there is usually another large pocket level with the thigh, which was usually used for provisions or ammunition. So quite possibly that's the reason why so many old-style "Gangsters" used to like wearing them.
Lastly, we come to the one style that has become well known especially in the UK, and that is The Crombie. Although in regards of style it has been around since the end of the 18th century. The brand Crombie didn't produce coats of it own until as recently 1985. Crombie was essentially a fabric manufacturer, and their woollen mill was established in 1805 by John Crombie in Aberdeen, where it was able to produce a high-quality woollen fabric. John saw that it was good business to sell these fabrics they made directly to tailors, as well as other merchants.
By the mid 19th century its fabrics had become not only fashionable on Savile Row, but we're being exported on a global scale. During the American Civil War, for example, Crombie's booming business was able to provide the grey cloth used to uniform the Confederate Army, all while markets in Canada, Japan and Russia were getting well established, and all by the turn of the 20th century.
Crombie produced hundreds of miles of cloth for blankets and uniforms during both world wars. Between them, the Crombie family sold the business to Salts – a company named in honour of the entrepreneurial Yorkshireman Titus Salt, who built Saltaire and popularised alpaca. In 1958 Salts was subsumed into the Illingworth Morris empire, and later inherited by Pamela Mason, the ex-wife of James Mason. During the 1980s the group was acquired by Alan Lewis, the Conservative Party's vice-chairman for business.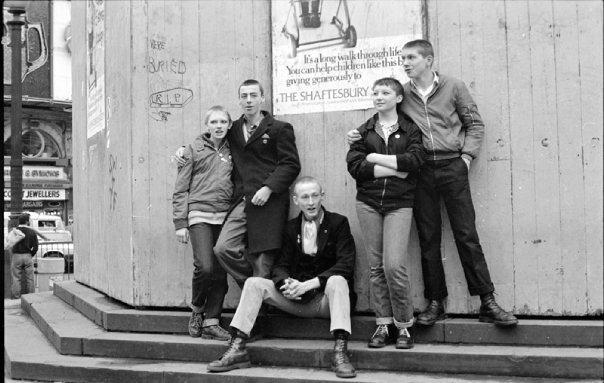 Under Lewis, Crombie's emphasis shifted: in 1985 the first Crombie-branded collection of coats and other wares were produced, and in the early 1990s production moved to Yorkshire. The collection of Crombie branded clothes is still going strong – garments include plenty of City and skinhead-friendly covert style coats, and what we would term The English Town overcoat. Which is tailored from thick woollen cloth.
There are different variations of this coat, and many other brands often do their own versions. Next for instance do a Crombie style coat called an Epsom. But, where it differs from the Crombie, is that it doesn't have the welt pocket on the left chest. Any well dressed Mod, Skinhead or Suedehead, would be frustrated by this missing detail, I am sure. But for the chap who wants a coat to go to the races, or work in the city. It isn't a bad coat. All of these coats do their job. They serve their purpose and keep their wearer clean and dry. So whether you are a Russian Spy, a Gangster, a Banker or a racing enthusiast, or just an average Joe. There is always an overcoat worth getting, and they always look smart and are perfect for when things get a bit chilly.
Top Image from Sunday Times Magazine (1971)