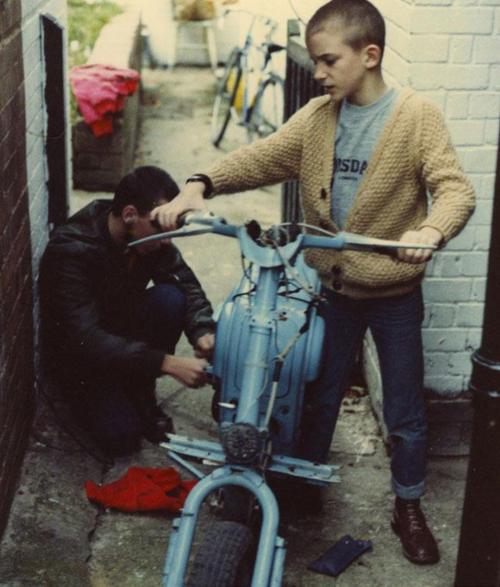 THESE fascinating pictures show a little-known youth tribe called Scooterboys, who roamed the country during the 80s and 90s.
The group was dubbed as "the lost tribe of British youth culture", however tens of thousands of scooter riders insist they collectively rejected that label.
Interesting pictures reveal the freedom Scooterboys had 30 to 40 years ago, showing rallies taking place in Hampshire and Dorset.
The photographs are featured in Scooterboys: The Lost Tribe book, created by Martin "Sticky" Round.
The book paints a picture of what the youth tribe experienced in their customised Vespa and Lambretta scooters as they set off on adventures each weekend.
The book mentions the shared experiences of riots, local hostility and police harassment, which built strong fraternal bonds that lasted a lifetime.
Scooterboys were members of a 1960s mod subculture, who rode motor scooters and wore anoraks, wide jeans, and boots.
One recent photograph shows crowds of scooterists in the Isle of Wight, while another takes you back to the 1970s and shows how the youth tribe compared to today.
20A Scottish scooterist guards his club's matching airbrushed crash helmetsCredit: Carpet Bombing Culture