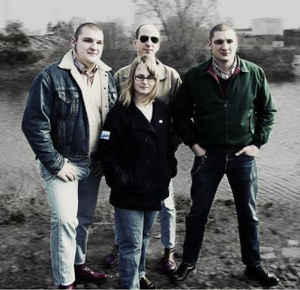 Mummy's Darlings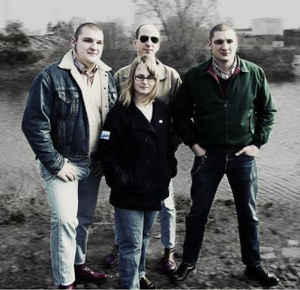 Mummy's Darlings / Germany, Bavaria
2005 it all started. 4 friends from Bavaria that already had been playing German Oi!-Punk-Music together decided to start a new Band – with true and basic Skinhead music, Oi! like it used to be. During one of those nights full of music and booze the decision fell to have a go with the Name "Mummy's Darlings". Not a very sober decision but still the best we could make. There is no need for a wannabe badass name anymore. For us four our friendship, good music and having the best time of our lives is the most important thing – being on stage combines what we all love most. We don't need to put politics into our lyrics cos being skinhead means a lot more to us.
It only took us two years until we were given the chance to record our first Album "Stormtroopers of Rock 'n' Roll". We spent a lot of great nights on stage and at the bar. We had some very special gigs supporting great bands like Indecent Exposure, Condemned84, Skinfull and many others and our love for the good old skinhead-sound started to spill over to audiences throughout Germany, Austria and the Czech Republic…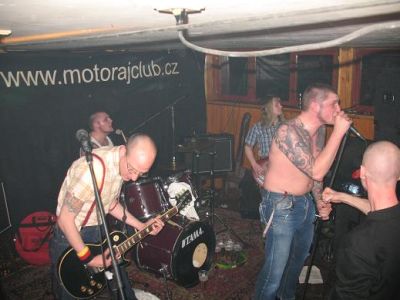 In 2009 we recorded our second album "For the Bootboy's Soul" in which we payed tribute to the cult we all love so much and due to this very special year we added a musical birthday present for the best scene ever. With songs like "40 years of burning hearts" we went ahead on our way to play smart, rude and very rootsy Oi!-Music in the good old English style. Our music led us to parties in Italy, Austria, the Czech Republic and even England – everywhere we met great Skinheads and Byrds who love the music and lifestyle as much as we do. Small diy-Gigs – promoters and bands, everyone gives his best to make every weekend the best you ever had – can you imagine something better? We can't – that's why we play oi! Music – for the skinheads' souls!
Submitted by TWISC