Description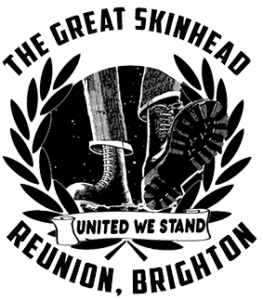 Usually on the first weekend of every June, since 2011, Brighton has seen an ever increasing number of Skinheads and their lovely Skinhead Girls invade Brighton. Boots, Braces, pristine clothing and a cheeky smile. Attracting scene members from right across the globe, to Madeira Drive, overlooking the beach. A full three days of Skinhead related entertainment is laid on. DJ's playing hyper rare vinyl, from the early days of Jamaican Ska, through to modern day Street Punk and Oi. Live bands hit the stage of the Volks bar each night. With various aftershows happening until the early hours, to keep the party buzzing.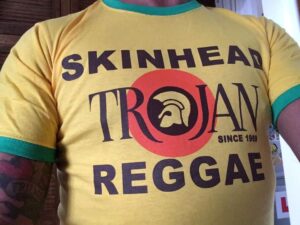 Add to your experience of Brighton, by getting a room in our Skinhead only hotels. Conveniently located, with a short walk to the venue, and no moaning neighbours to worry about. The rooms vary in size and cost, to fit your needs. all within an easy walk to the skinhead reunion venue.
We have hotels exclusive to the Great Skinhead Reunion guests and bands. Party party !! please email subcultz@gmail.com with your requirements, to be booked into the Skinhead Hotels
For those on a low budget, its worth checking Hostels and campsites, but my advice, is to get in the reserved hotels, for a nice stress-free, clean and comfortable holiday in Brighton.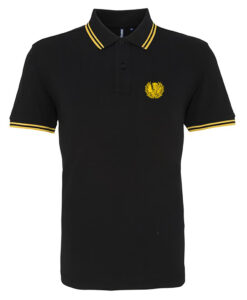 TRAVEL INFORMATION
Brighton is situated on the south coast of England, approximately one hour from London. London Gatwick is the nearest airport. There are regular direct trains and National Express buses. The next nearest is Heathrow,  There are also direct trains from Luton Airport   Please check train prices and times Its advised not to fly to Stansted, as this is a long way, and you risk losing valuable drinking time, also be aware uk public transport is expensive, so its recommended to fly to Gatwick if possible.
The nearest ferry port serving mainland Europe is Newhaven -Dieppe . Newhaven is about 20 min drive to Brighton. Dover is about 2 hours to Brighton
PARKING ZONES – one of the worst aspects of Brighton, is a lack of affordable parking. my advice is to use street parking on the suburbs of Brighton, its a reasonably safe place. a good bus service will take you into Brighton centre (churchill square) and a short walk from there to the seafront. worth allowing the extra hours work, to save yourself serious parking charges
All Event Enquiries email Symond at subcultz@gmail.com.
Phone +447733096571
The Facebook community group Facebook group
Brighton can lay claim to being a big part of the birth of Skinheads. During the Mods and Rockers battles of the 1960's when London lads would descend on the South Coast for bank holidays to Peacock and cause 'Bovver' the term Skinhead was born, to describe the short haired Mods.
skinhead subculture was born from the blend of Jamaican migrants to the U.K. bringing with them the early reggae music known as ska. Mixing with the British kids the style and music was formed, becoming the real beginning of a blend of cultures in late 60's. The skinhead reunion has a zero policy towards any form of racism, sexism or abuse. And has a very strictly non political stance.
Becoming probably the biggest and longest standing of all the youth fashion subcultures, Skinhead has matured and now become a worldwide community. Distinctly recognized by almost military shaven head, boots and braces. The real skinhead is a working class product of the British council estate 'salt of the earth character' fiercely proud of his identity,with an obsession for clothing, style and music, equaled only with his love of beer.
Tickets in usual event policy are non refundable, but if there is date change enforced by Government Covid policy after purchase then tickets will be valid for the next planned Skinhead Reunion event