Sophie Lancaster Hate Crime, Update Killer accepted for early release
One of the killers of a girl who was murdered for 'dressing like a goth' is to be released early from prison.
Sophie Lancaster died 14 days after coming to her boyfriend's aid when he was attacked for dressing alternatively, but while he lay unconscious, the attackers turned on Sophie – who never regained consciousness.
Ryan Herbert was handed a life sentence after admitting killing the 20-year-old girl. He also admitted to causing grievous bodily harm with intent. She was cradling her boyfriend's head in her arms at the time of the attack.
This led to a minimum jail term for Herbert of 16 years and three months, which was later reduced to 15-and-a-half years after a successful appeal.
However, due to his alleged 'exceptional progress', that sentence was cut down again today (Monday 10th February) at the High Court – to 14-and-a-half years.
According to Justice William Davis, Herbert has become a mentor and was described as 'one of the most reliable, sensitive and conscientious students' at the University of Cambridge – where he has taken a law course alongside uni students who are willing to learn with inmates.
According to Manchester Evening News, the judge said: "The way in which Herbert has developed since his arrival at HMP Warren Hill some two-and-a-half years ago does amount to exceptional progress.
"The way in which he is described by the senior staff at that establishment goes significantly beyond what would be expected of any inmate making good progress.
"The material from the Learning Together programme shows extraordinary progress, even from the point reached by Herbert at the time of the review conducted (in 2016).
"This exceptional progress most certainly could not have been foreseen at the time the sentence was imposed. In 2008, Herbert was a young person whose only contribution to education was to disrupt and who saw no purpose in learning.
"In 2020 he is someone who has a profound interest in his own education and the education of others."
According to witnesses, it was revealed in court that Herbert was quoted as saying there were "two moshers nearly dead in the park" after he had carried out the assault with his friends.
He could be out in two years.
APPEAL REJECTED 19/08/20
A killer who beat a woman to death because she was dressed as a Goth has failed to get his sentence reduced.
Ryan Herbert, who murdered Sophie Lancaster in 2007, was ordered to serve a minimum 15-year jail term.
His lawyers told the High Court his "unexpected and substantial progress" in prison justified a cut in the amount of time he should serve.
But a judge rejected his plea on Thursday, saying nothing he had done would justify an early release.
Ms Lancaster, 20, died 13 days after being battered by Herbert and his friend Brendan Harris as she tried to protect her boyfriend Robert Maltby from being attacked in Stubbylee Park in Bacup, Lancashire.
'Severe' attack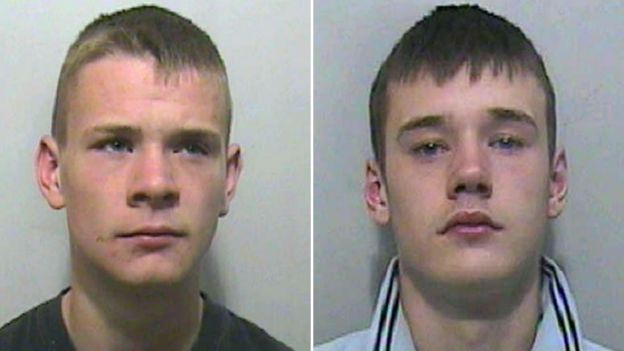 Lawyers for Herbert, now 24, who admitted the murder at Preston Crown Court in 2008, argued for the reduction in his minimum term, citing a positive change in his behaviour and attitude.
After initially getting involved in fights and attacking staff in prison, Herbert started to show signs of change in 2012, Mr Justice Langstaff said.
He had taken two GCSEs, started the first year of an Open University degree in social sciences and was described as a "positive young man" who was a hard-worker with a full-time job in the institution.
In his judgment, Justice Langstaff said Herbert had done only what was expected of all life prisoners and his progress had not been exceptional.
The judge reminded the court of the brutality of the attack, saying it was "so severe" that "it was not immediately possible for ambulance personnel to tell which sex" either of the victims was.
He said "one of the disturbing features" is that "the group of assailants immediately afterwards behaved as if they were proud of what they had done, almost boasting of it."
"Having reviewed the term, in the light of such development and progress as there has been, I have ultimately concluded that the tariff should remain as originally set."
A police force is expanding its hate crime categories to include subcultures after campaigning by the mother of murdered goth Sophie Lancaster.
Leicestershire Police say they are committed to ensuring that no-one is targeted because of their appearance.
There are currently five nationally agreed hate crime categories but forces can add their own categories.
Greater Manchester Police was the first force to add subcultures as a category, and Leicestershire is the ninth.
'Name calling up to physical abuse'
Sophie's mother Sylvia Lancaster said people from alternative communities can now be confident they will be taken seriously if they report their concerns to the force.
"It's a wider issue than people realise," said Ms Lancaster.
"It's because alternative subcultures are under the radar, they are not part of the mainstream, and they put up with the abuse and intolerance they face.
"They put up with abuse starting from name calling up to physical abuse."

Sophie Lancaster's murder
Read more about the Sophie Lancaster Foundation

Ms Lancaster set up the Sophie Lancaster Foundation to help reduce hate crime, and the charity has previously worked with Leicestershire Police at the Download rock festival.
She said police in some areas do not take the abuse seriously, and she is campaigning for legislation to change so that "lifestyle and dress code" is a hate crime category nationally.
"Very often they are seen as the perpetrators rather than the victims because of the way that they look," said Ms Lancaster.
"We have people [from subcultures] come up to us saying 'Does this mean I have to move to Manchester then?'
"Leicestershire is sending out a signal that it will be taken seriously."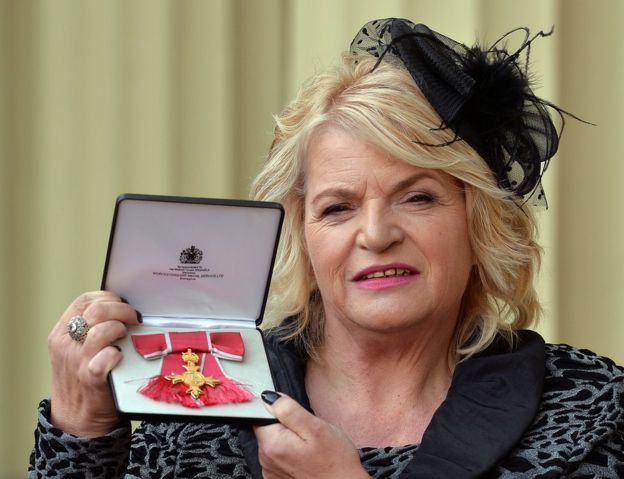 The other police forces to include subcultures as a hate crime category are Durham, East Sussex, Hampshire, Lancashire, Suffolk, Warwickshire and West Mercia.
Darren Goddard, Leicestershire Police's hate crime officer, said: "We are the first force in the region to make these changes and it reflects how seriously we take hate crime and the commitment Leicestershire Police has to ensure that no-one is targeted because of their appearance."

What is hate crime?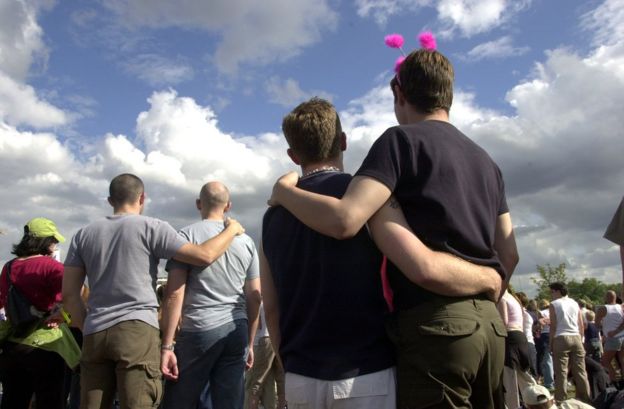 A crime that the victim or any other person perceives to be motivated by hostility or prejudice towards any aspect of a person's identity.
Police forces in England, Wales and Northern Ireland annually monitor five strands of hate crime:
Disability
Gender identity
Race, ethnicity or nationality
Religion, faith or belief
Sexual orientation